Monumental sculpture with video projection mapping.
Sculpture monumentale vidéomappée.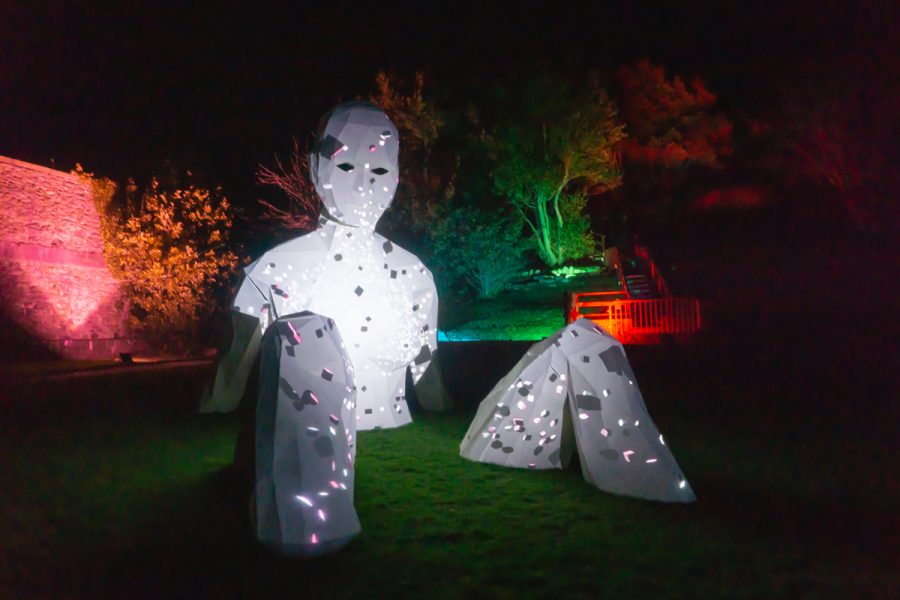 EN : Diva is an enigmatic apparition that comes to life at night through video projection. Who is she? Where is she from? Frozen during the day in a meditative calm, the 3.5-meter-tall giant wakes up at nightfall to communicate with those around her. The video broadcast on the skin of the mysterious entity delivers to us fragments of its history.
FR : Diva est une apparition énigmatique qui prend vie la nuit grâce à la projection vidéo. Qui est elle ? D'où vient-elle ? Figée la journée dans un calme méditatif, la géante de 3,5 mètres de hauteur se réveille à la tombée de la nuit pour rentrer en communication avec ceux qui se trouveront à sa portée. La vidéo diffusée à même la peau de la mystérieuse entité nous délivre des fragments de son histoire.
---
Videomapping : DIVA – Jérémy Oury
---
Videomapping : « Vie et mort d'une DIVA » – Erik Lorré
---
Parcours des fées – Vallée de Crévoux – France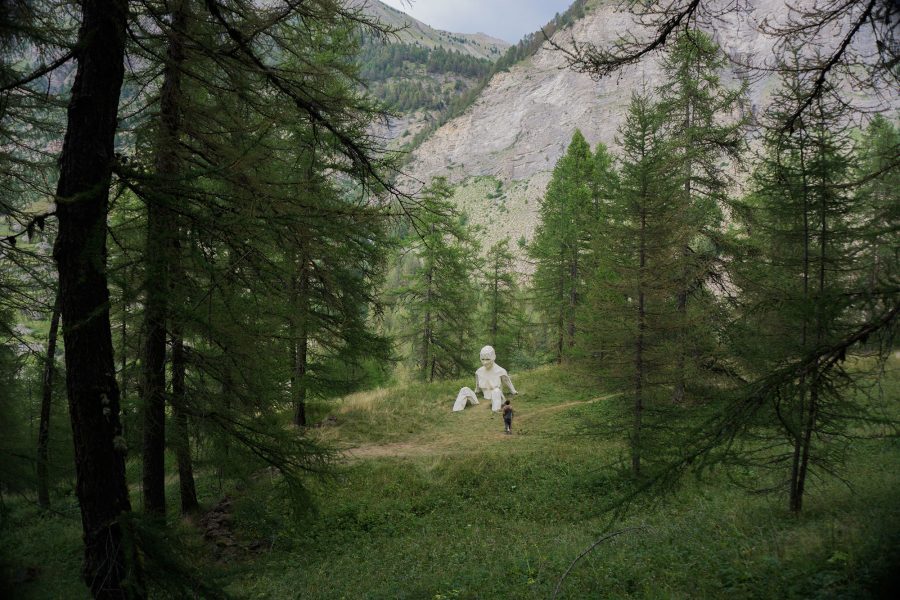 ---
Pictures