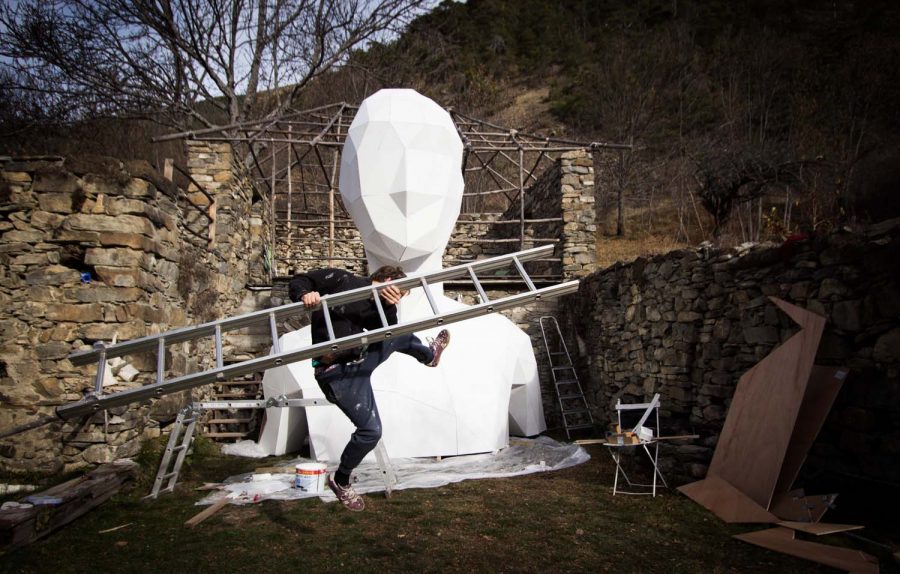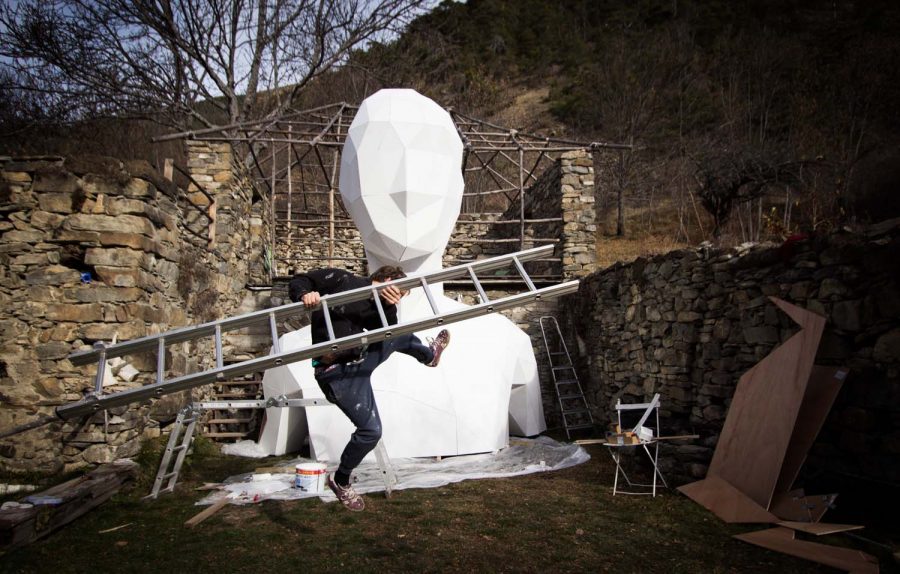 Instagram / Youtube / Facebook
EN :
I graduated with a master's degree in art and image technology. My artistic practice is rooted in 3D images and digital technologies. For several years now, I have been developing sculptural work that takes advantage of contemporary technologies in order to inscribe my formal and poetic research in today's world. I experiment with technical means specific to the contemporary world and in particular to the world of fablabs (laser cutting, 3D printing, CNC machines, 3D scanning, or video-mapping) to produce artifacts that oscillate between the material world of sculpture and the immateriality of computer-generated images. The capacities of projection and poetic speculation generated by virtual universes and their relationship to science fiction allow me to produce dystopian visions in an attempt to translate the anguish of my generation in a collapsing world. My research is permeable to the issues raised by the scientific community regarding our ecosystem and in particular the concept of the Anthropocene, as well as theories on the collapse of industrial civilization. They thus represent submerged worlds that are combined with futures past.
FR :
Diplômé d'un master en art et technologie de l'image, ma pratique artistique prend racine dans l'image 3D et les technologies numériques. Je développe depuis quelques années un travail sculptural qui tire parti des technologies contemporaines afin d'inscrire mes recherches formelles et poétiques dans le monde d'aujourd'hui.
J'expérimente à partir de moyens techniques propres au monde contemporain et notamment à l'univers des fablabs (la découpe laser, l'impression 3D, les machines à commande numérique, le scan 3D, ou encore le vidéo-mapping) pour produire des artefacts qui oscillent entre le monde matériel de la sculpture et l'immatérialité des images produites sur ordinateur.
Les capacités de projection et de spéculation poétique que génèrent les univers virtuels et leur lien avec la science fiction me permettent de produire des visions dystopiques pour tenter de traduire l'angoisse générationnelle d'un monde qui s'effondre. Mes recherches sont perméables aux problématiques que soulève la communauté scientifique à propos de notre écosystème et en particulier au concept d'anthropocène, ainsi que les théories sur l'effondrement de la civilisation industrielle. Elles figurent ainsi des mondes engloutis qui se conjuguent au futur antérieur.
Art Gallery / Galerie d'art : Galerie Vision – Tourtour – France