Projection system on facades
Dispositif de projection sur façades
EN : Révélations is a project that highlights the city. Using powerful projectors placed at different strategic points, images are projected to magnify the walls of the city. Thanks to the Révélations project, I was able to make my digital illustrations exist in public space.
Projectors are an integral part of the installation. They work on the principle of the magic lantern brought up-to-date thanks to a powerful LEDs. I built them myself using wood, steel and 3D printing, they look like projectors used in the theater.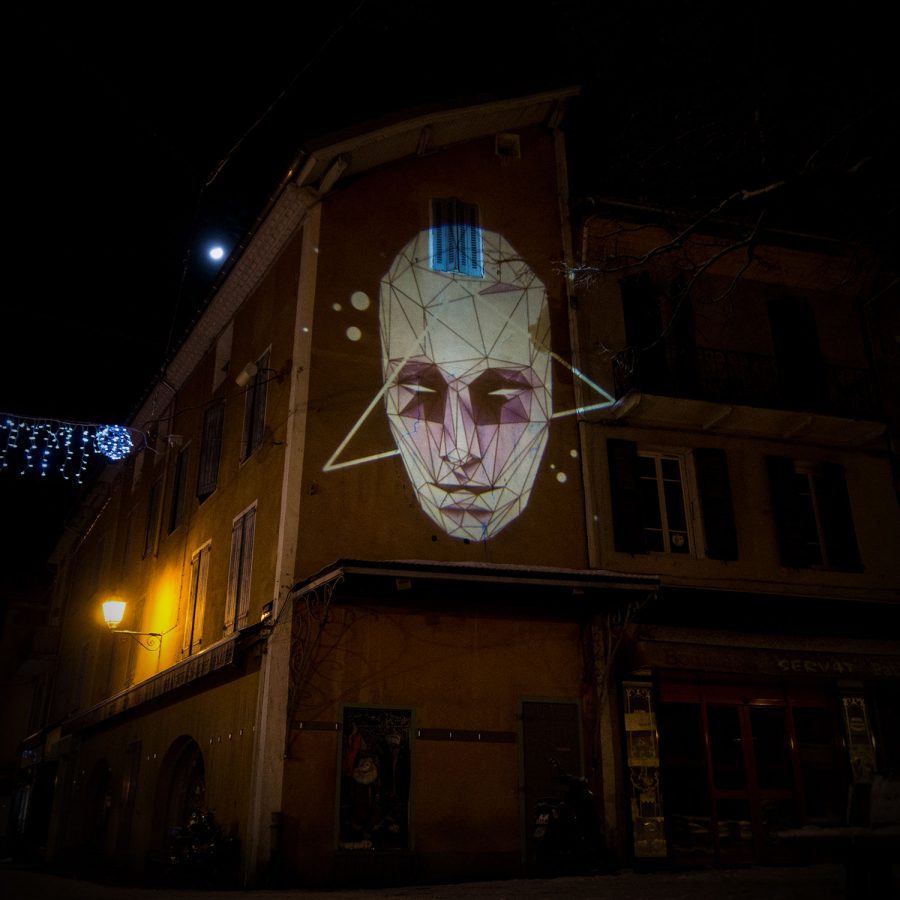 FR : Révélations est un projet qui permet de mettre en lumière la ville. À l'aide de projecteurs puissants placés en différents points stratégiques, des images sont projetées afin d'habiller les murs de la cité. Grâce au projet Révélations, je peux faire exister mes illustrations numériques dans l'espace public.
Les projecteurs font partie intégrante de l'installation. Ils fonctionnent sur le principe de la lanterne magique remise au goût du jour grâce à une LED puissante. Fabriqués par mes soins, en bois, acier et impression 3d, ils ont l'aspect d'un projecteur de découpe utilisé au théâtre.