Video mapping on sculpture
Projection video sur Sculpture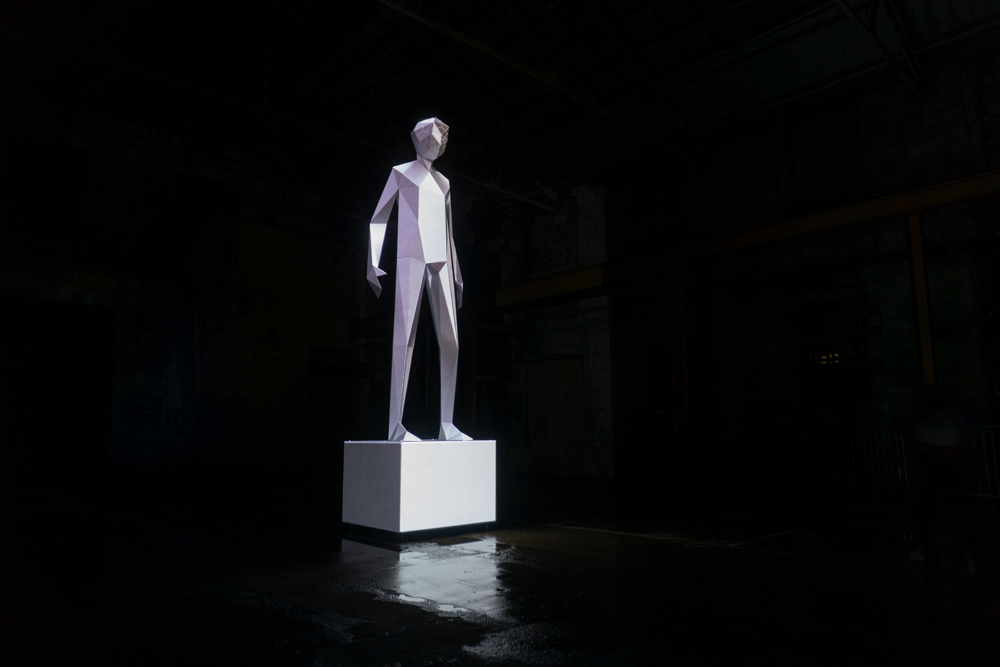 Human est une sculpture monumentale vidéomappée. Elle représente une entité de forme humanoïde qui a pris corps dans notre réalité. Hallucination ou phénomène surnaturel ? Surplombant la foule, l'apparition de lumière nous livre peu à peu ses émotions tout en essayant de se maintenir dans la réalité. La projection vidéo joue avec la forme de la sculpture et nous dévoile des brides de son histoire.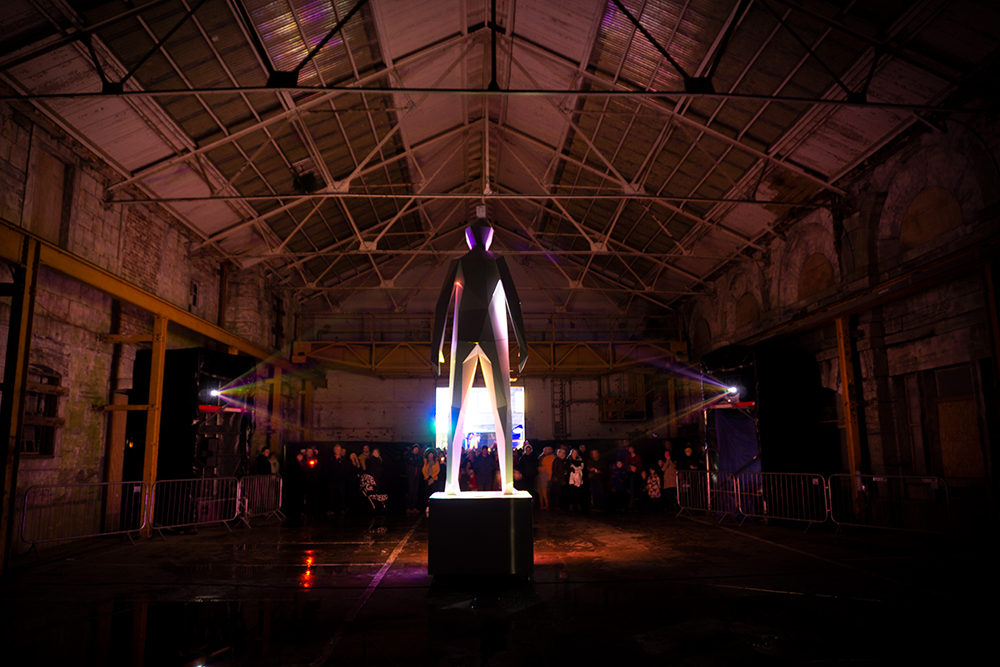 Illuminate Light Festival, Plymouth (22 au 25 Novembre 2018) :
Video Mapping Festival, Lille (23/03/2018) :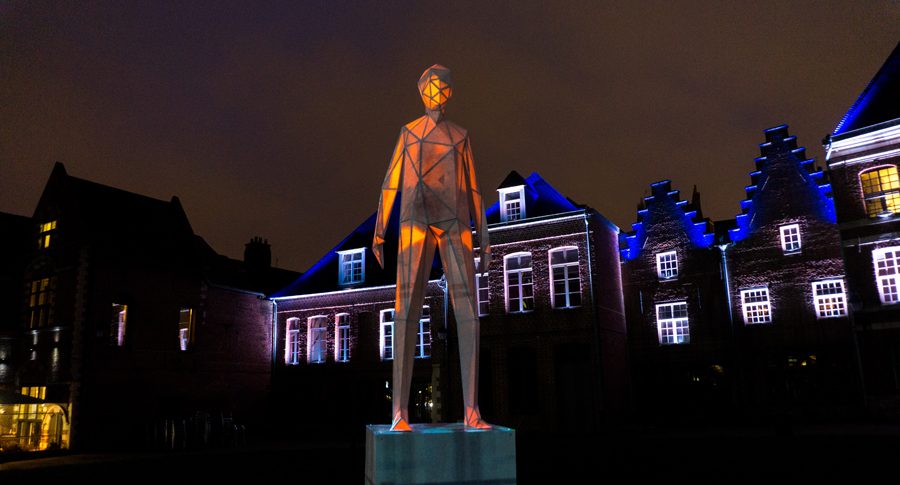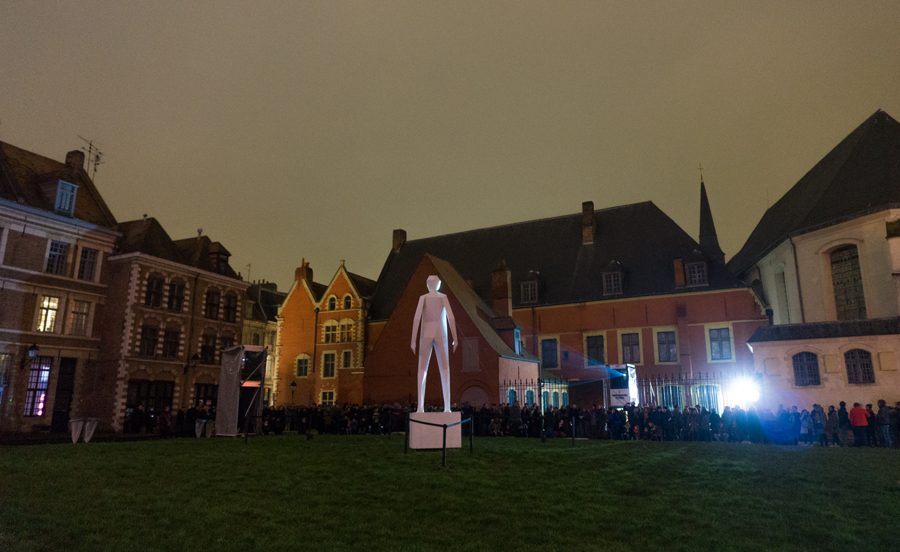 Construction Process :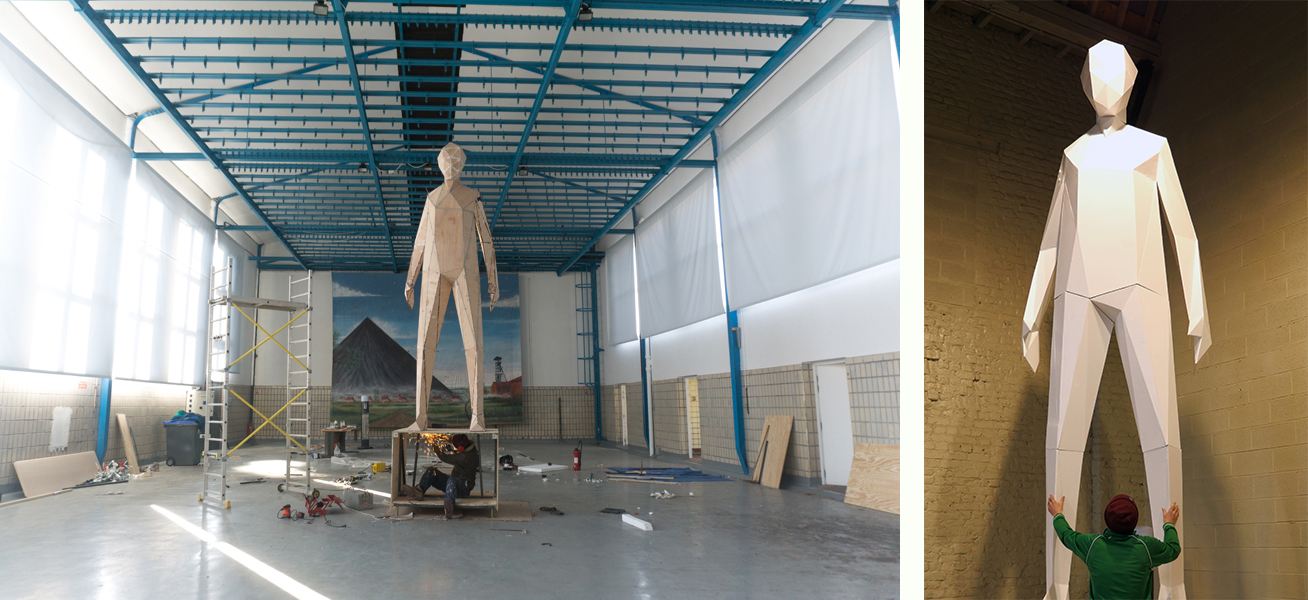 Installation video mapping réalisée au cours d'une résidence de création à Arenberg Creative Mine, dans le cadre du Video Mapping Festival #1.
Video mapping installation created during a creation residency at Arenberg Creative Mine, as part of the Video Mapping Festival #1.
Sculpture et Vidéo-mapping : Thomas Voillaume
Création sonore : Aleksi AUBRY-CARLSON
Production : Rencontres Audiovisuelles / Laboratoire DeVisu de l'Université de Valenciennes et du Hainaut-Cambrésis