Micro mapping
EN : During these workshops we work on the concepts of 3D modeling on tinkercad, volume manufacturing, video-mapping, stop motion, integration on a green background, video shooting …

FR : Pendant ces ateliers nous abordons les notions de modélisation 3D sur tinkercad, fabrication de volumes, vidéo-mapping, stop motion, intégration sur fond vert,  prise de vue vidéo …
Workshop : « La ville du futur » :
Avec le centre d'art des Capucins et la classe de troisième art du collège des écrins, Embrun :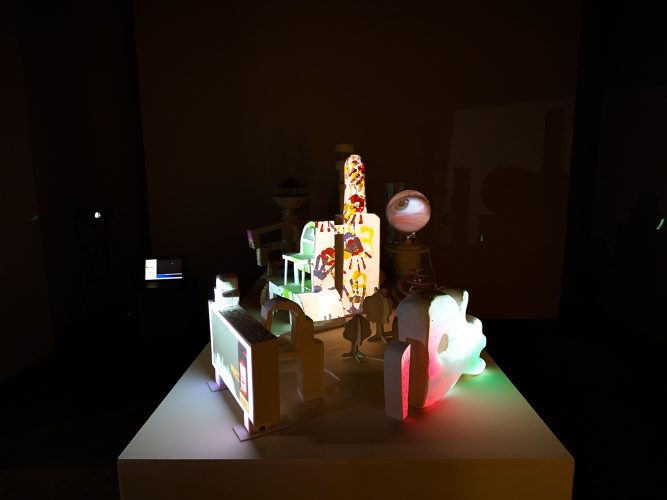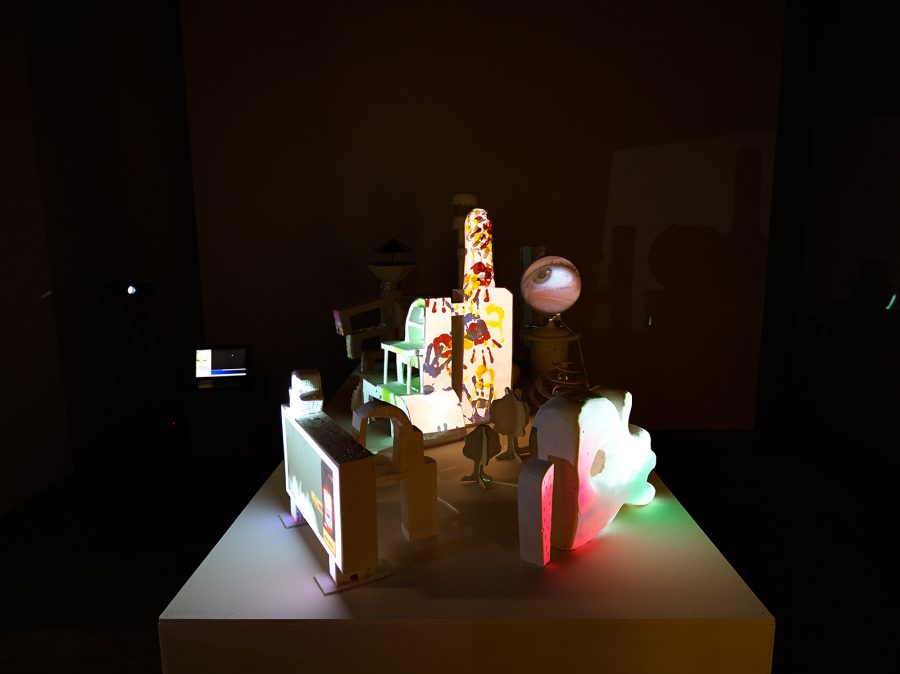 Pictures of the exhibition: ©f.deladerriere

We have done our research around the theme of the « city of the future » and brought together our work in the form of a small model mapped by 4 video projectors. The work was exhibited at the Capucins Art Center (Embrun, Hautes Alpes) the first two weekends of December 2018.
Nous avons articulé nos recherches autour du thème de la ville du futur et réuni nos travaux sous la forme d'une maquette mappée par 4 vidéoprojecteurs. L'œuvre a été exposée au centre d'art des Capucins (Embrun, hautes Alpes) les deux premiers week-ends de décembre 2018.
Micro-mapping
Some video mapped installations done with college classes
10 installations ont étés crées avec 2 classes des collèges de l'Argentière et Briançon (Hautes-alpes).