Exhibition of 3 monumental sculptures on the port of Fréjus
Exposition de 3 sculptures monumentales sur le port de Fréjus
EN : « Les mondes engloutis » is a collection of works that aims to put the viewer in the shoes of a diver discovering underwater remains. Three monumental sculptures have been installed on the port of Fréjus (France). Invaded by algae and corals, inhabited by a variety of fish, fragmented, these sculptures represent characters. Are they the remains of an extinct civilization?
These sculptures whose faces are strangely contemporary constitute a premonitory message, a warning for our cities today threatened by rising water levels and global warming.
FR : Les mondes engloutis est ensemble d'œuvres qui a pour ambition de mettre le spectateur dans la peau d'un plongeur à la découverte de vestiges sous-marins. Trois sculptures monumentales ont étés installés sur le port de Fréjus. Envahies par les algues et les coraux, habitées par toute une variété de poissons, fragmentées, ces sculptures représentent des personnages. Sont-ils les ruines d'une civilisation éteinte ?
Ces sculptures aux visages contemporains constituent un message prémonitoire, un avertissement pour nos cités aujourd'hui menacées par la montée des eaux et le réchauffement climatique.


Visionnaire effondré
Icône renversée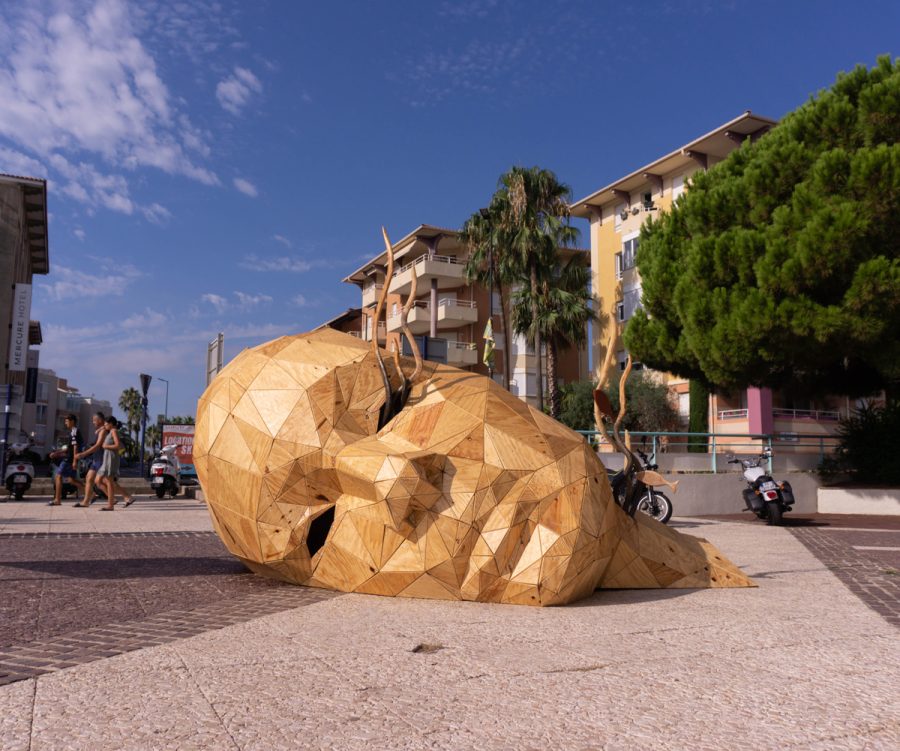 Égérie oubliée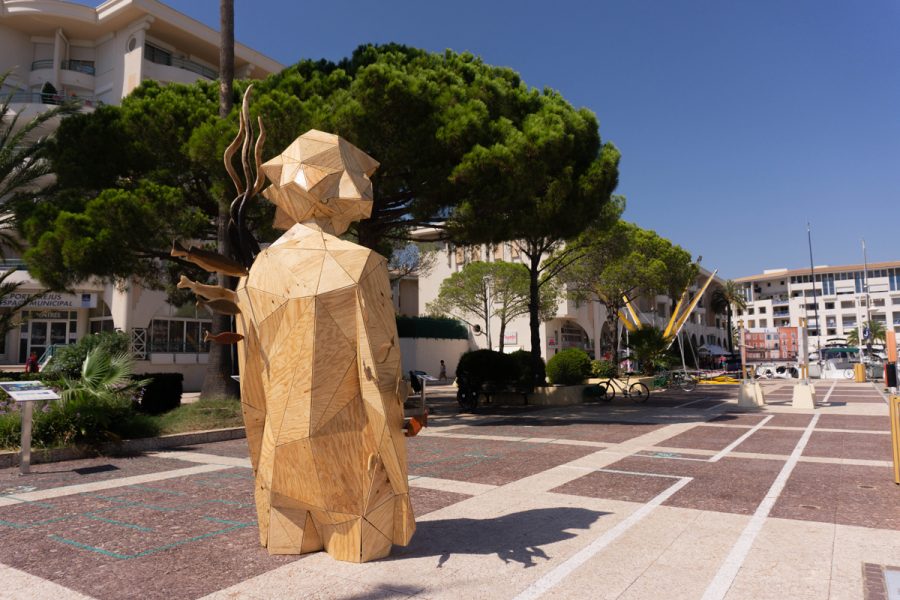 Construction at the workshop

// Construction à l'atelier
Reportage about the exhibition // Reportage sur l'exposition :
Exposition réalisée en collaboration avec NIWOZ
Installée sur le port de Fréjus du 26 août au 1er novembre 2022
Production : Port Fréjus
Curateur : Christel Arnold
Photos nocturnes : Ewagrosphotography